I want to Volunteer, where can I find the volunteer opportunities near me? What are the best sites look for volunteering jobs?
Volunteering is a big part of giving to maximize charitable impact. Some people who can afford to donate money would donate money to support causes that align with their beliefs. Some people would donate their time to be hands-on to help. Those who can afford the time and money may choose to do both – donating their money and volunteer their time to maximize their impact further. Tony Robbins said that giving the secret of living. Many people know how to donate money, however, it is not as easy to find the right volunteer opportunities to
In this guide, we will show you the best sites to look for volunteering opportunities near me, near you in your countries, states, provinces, counties.
Best Volunteering Match Sites in the world
Volunteer Match (USA)
VolunteerMatch is about relationships. They are a service that brings good people and good causes together. Volunteer Match believes that the health of our community can be measured by the relationships formed between volunteers and the nonprofits they serve. They aim is to build services that overcome the barriers that keep volunteers and nonprofits from finding each other, working together, and developing strong relationships.
VolunteerMatch is a nonprofit, and we rely upon member support to provide our community with quality volunteer recruiting and management services. VolunteerMatch helps you affect positive change. You get volunteers matched with the right cause at the right moment. And because volunteers are often interested in contributing their money as well as their time, we make it easy for them to donate to your cause.
Volunteering is…"Making a difference in the world and contributing talents instead of wasting them." Do-it is the national database of volunteering opportunities. Search more than 1 million volunteering opportunities by interest, activity or location and apply online.
All For Good (USA)
All for Good was inspired by President Obama, who called on more Americans to serve, and Internet pioneer Craig Newmark, who saw the need for an online resource to help Americans easily find ways to serve – "a Craigslist for volunteering." It was built as a Google "20% project" (google employees were given the time to work on passion projects for 20% of their work hours) and launched in 2009 by an all-volunteer team, including executives from Craigslist Foundation, EchoDitto, FanFeedr, UCLA and YouTube. All for Good is a digital hub for volunteerism and community engagement, and a service of Points of Light. Volunteer opportunities from many sites around the web are pulled into All for Good by feeds to provide the most comprehensive database of volunteer opportunities around the world.
Volunteer Matters (UK)
Volunteering Matters run over 80 UK volunteering programmes to help communities turn local knowledge and energy into action and progress. With over 20,000 volunteers supporting over 85,000 people in over 100 community programmes, we're leading the UK in volunteering practice, policy and partnerships.
Volunteering Matters has been leading UK volunteering in policy and practice for more than 50 years. We know, through years of successful work, that investing in people through the power of volunteering makes a tangible difference to the volunteer, the beneficiary and society as a whole. Our volunteer programmes help to improve health and wellbeing; build stronger, more inclusive communities; and achieve lasting results.
Idealist (USA)
In the last 25 years Idealist has connected more than 130,000 organizations with tens of millions of people: posted close to a million jobs and hundreds of thousands of internships and volunteer opportunities; organized more than 250 graduate-school fairs; and built a grad-school directory to help people advance their social impact career. Idealist is a nonprofit organization based in New York. Working with others, in a spirit of generosity and mutual respect, they want to help build a world where all people can lead free and dignified lives.
Volunteer Canada (Canada)
Volunteer Canada is a registered charity, providing national leadership and expertise on volunteerism to increase the participation, quality and diversity of volunteer experiences. Many volunteer centres across the country have volunteer matching platforms where individuals can find and apply to virtual volunteer opportunities. Volunteer Canada offers these opportunities too. Volunteer Canada was established to provide national leadership and expertise on volunteer engagement to increase the participation, quality, and diversity of volunteer experiences. Since 1977 we have collaborated closely with volunteer centres, businesses, non-profit organizations, government and educational institutions to promote and broaden volunteering. Our programs, research, training, tools, resources and national initiatives provide leadership on issues and trends in Canada's volunteer landscape.
Reach is the leading skills-based volunteering charity in the UK. We are the single biggest source of trustees for the voluntary sector in the UK. Connecting people, skills and good causes is our mission and our passion.
SEEK Volunteer has been connecting Australian's to volunteer opportunities since 2000. We help strengthen communities by enabling individuals and businesses to volunteer. Seek volunteer makes it easy for people to connect to the right opportunity, for a cause they care about, in a location that is convenient to them. SEEK Volunteer is Australia's largest free online source of volunteer opportunities and is the preferred destination for those who want to volunteer.
Dogoodjobs.co.nz is an online jobs board linking passionate, talented, "do-gooders" (like you!) with job vacancies at organisations working to create social and environmental change. The types of jobs that are listed on Do Good Jobs must be either:
Development-related and/or be linked to the aid and development sector.
Environment-related and/or be linked to the environment/sustainability sector.
Community-related (health, well-being etc) and/or be linked to the community sector.
Be a charity, not-for-profit, NGO, government agency or community group. Profit-based businesses may still list roles if they do not operate solely for profit, and contribute in some way to social and environmental change (e.g a Fairtrade clothing company).
Volunteering with India (India)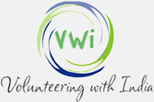 Volunteering With India is an Organization which is registered by goverment of Rajasthan, India. Along with our Social work we also offers combination of volunteering projects and action-packed adventure travel in a fun, safe, educational, and well-organized environment. Our main goal is to offer support for underprivileged women, orphanages, child care, work in rural areas, health programs for sick, dying & disabled people; we also work with theater workshops & offer elephant care. Their Mission is to create a worldwide network of volunteers that can help children in rural areas, the women empowerment movement in India, children that live in orphanages, the sick and disabled. Volunteer with India's aim will be to remove poverty and illiteracy from the country Volunteer in India with us! We invite you to become a lifetime member of VWI for free after you finish your volunteer work with us. We hope that you share your experiences with friends and family, and you encourage them to join the adventure of a lifetime Volunteering in India.
Just Better Volunteer Opportunities
Just Better Volunteer Opportunities is not yet a volunteer job board, however, they have information about how to find the best volunteer opportunities in the world.
---
Where to Search Volunteer Opportunities near me?
The best volunteer opportunities match sites by countries are:
Diversity and Inclusion Press Release Amplification Service