Diversity & Inclusion news in Business
New Proposal of Diversity & Inclusion Requirements is coming to Nasdaq
Nasdaq is proposing new listing requirements to advance diversity with the U.S. Securities and Exchange Commission (SEC). If approved, this will affect about 3000 companies currently listed on the U.S. stock exchange to advocate a change in the boardroom where it is mostly dominated by white and male board of directors. One proposed change includes requiring all companies to disclose breakdowns of their boards by gender, race and sexual orientation. Another proposal is to require companies to have at least two diverse directors (or to explain why they cannot meet this requirement), one could be a female board member and one could be from an underrepresented group such as racial minority or LGBTQ2+.
J.P. Morgan chooses diversity and inclusion lead for asset and wealth
Tia Counts is officially the global head of diversity and inclusion for J.P. Morgan Asset & Wealth Management (with total assets of $3.5 trillion as of September 2020).
---
Diversity & Inclusion news in Sports
Promoting Diversity & Inclusion at the Olympics
In the upcoming supposedly 2020 Tokyo Olympics, we will see the debut of sport-climbing, skateboarding and surfing. The International Olympic Committee (IOC) is now including more and more popular sports in the Olympics. They just recently announced that they will be including breakdancing at the 2024 Paris summer games. Recently there has been a discussion that the current Olympic sports are more predominantly from the northern hemisphere cultures than the southern hemisphere cultures such as Black or Latino cultures. If we look at the games now, some sports are mostly practised by males. If games could be more diversified, that could attract more participation from female athletes. The 2024 Paris Olympics will be focused on gender equality and youth.
Credits: IODC
---
Diversity & Inclusion news in Entertainment
Canadian Saskatchewan-raised producer telling Indigenous stories for Disney
Taika Waititi is the first person of indigenous descent to win an Academy Award. He received the Oscar for best Adapted Screenplay for Fox Searchlight's Jojo Rabbit.
There has been a continuous lack of diversity of indigenous people on TV or in movies. A Canadian Saskatchewan-raised producer, Jacob Pratt, is working with Disney to produce mini-episodes, called Lands Wandered, Art and Activism, and Music and Bird Songs, showcasing Indigenous youth who are making changes, making a difference in their communities, to celebrate Native American Heritage Month in the U.S.
---
Diversity & Inclusion news in Media
The Washington Post names Lahaja Furaha director of diversity and inclusion
The Washington Post has created a new position in their Human Resources Department dedicated for the company's diversity and inclusion initiatives, and also for cultivating an inclusive employee experience. Lahaja Furaha will be the new Director of Diversity and Inclusion.
LA Rental House Founded by Filmmakers to Close Diversity and Inclusion Gap Within the Media Industry
Now visible minorities, people with disabilities and marginalized groups could get better access and opportunities in the film making industries made possible by FilmGearClub, a rental house based in Los Angeles.
Diversity & Inclusion news in Politics
Biden cabinet: Does this new team better reflect America?
If you watch the U.S. news lately, it's not hard to notice the spectrum of diversity in Joe Biden's first cabinet as U.S. president. We have Janet Yellen (future U.S. treasury secretary), Lloyd Austin (future Secretary of Defense), Deb Haaland (First Native American Interior Secretary), Avril Haines (First Female Director Of National Intelligence), Alejandro Mayorkas (First Latino Head of Homeland Security), and Pete Buttigieg (makes history again for LGBTQ Americans as First Gay Cabinet Member), etc.
Does this new team better reflect America?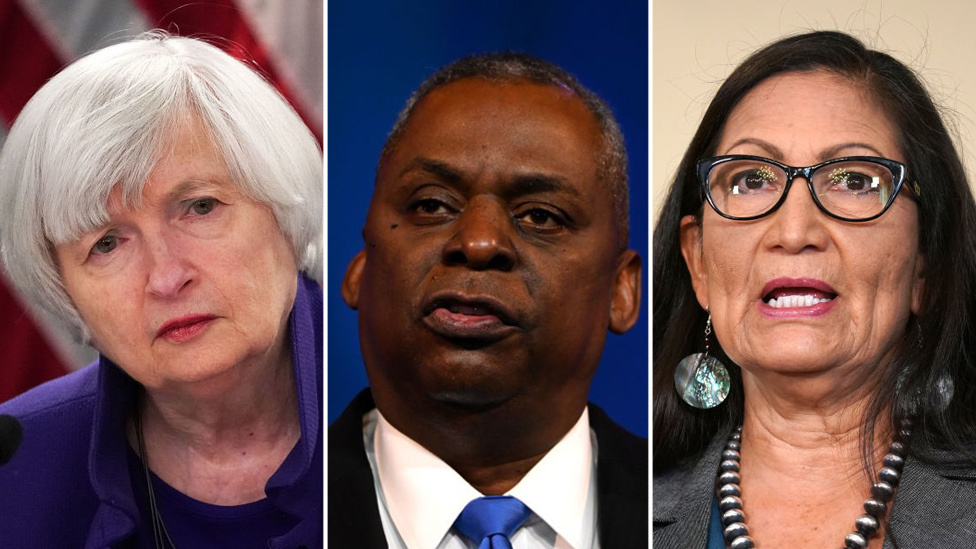 Credits: Getty Images & BBC.com
Diversity & Inclusion news in Gender Equity
Meet the winners of Engineers Australia's 2020 Gender Diversity Awards
Engineers Australia's National Committee for Women in Engineering (WIE) presented the Engineers Australia's 2020 Gender Diversity Awards. The gender gap in the field of engineering is apparent everywhere you go around the globe. Female engineers currently only represent approximately 14% of the workforce in Australia. In Canada, it is about 17.9%. In the U.K., it is about 12.37%. In the U.S., about 13% of engineers are women.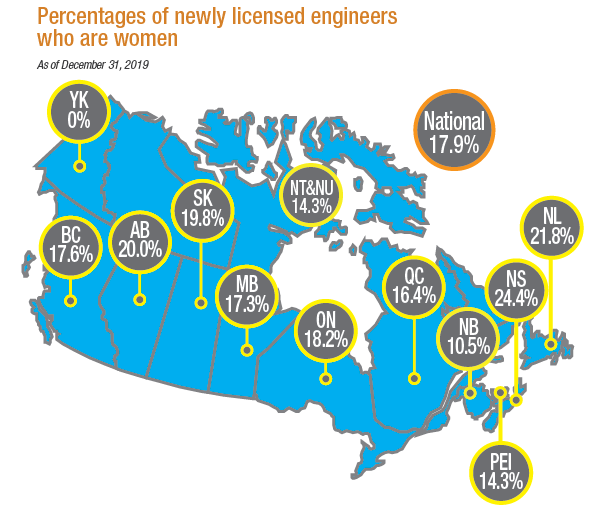 Diversity & Inclusion news in Fashion
Indigenous elders carry crucial traditional roles in passing on knowledge, education, culture, lessons and values in First Nations communities. An Instagram account made spotlights on Vogue featuring handmade works by Indigenous Elders.
Diversity and Inclusion Press Release Amplification Service